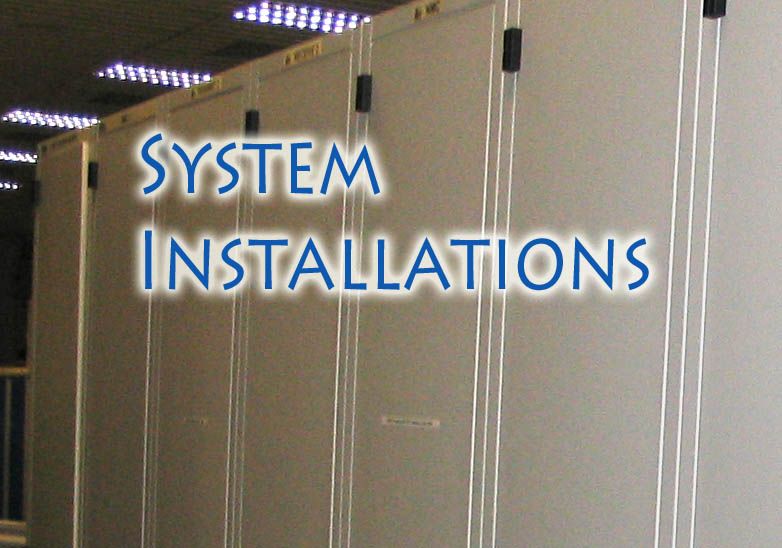 Installation -

Typical rack installation

System installations, typically using 19" racking, and cable management systems to complement the installation ensuring signal/power cable separation. Custom racking systems can be procured or manufactured to the customers needs as required including built in cooling, UPS backup and security as necessary. Connectors and cables are specified to suit the application with consideration to strain relief, interference etc. Systems range from networked computer systems to RF broadcast.

RF installations can be provided to suit requirements for transmission. We cover the full baseband to transmission frequency installations along with the frequency conversion, high power amplification necessary for transmission and cross-site feeder cables (typically coaxial) and fibre optic up to L-Band.
| | |
| --- | --- |
| 19" rackmount |   |
| |   |
| Typical Telecoms rack installations slideshow | {gallery}telecomsrack:200:160:1:2{/gallery} |
|  Industrial Inkjet System under test in Germany. |   |
|  {gallery}vaninstall:200:160:1:2{/gallery} | Apart from 19" rack installations, Lucas Projects has extensive experience in the design, specification and installation of vehicular mobile units requiring electrical power within the unit. Vehicles fitted with electrical systems include Land Rovers, medium and large vans and 4x4's. System designs encompass large battery storage, inverters, switchable charging from engine to shoreline plus interior wiring for power and lighting etc. To the left are images of a large van installation used for aerial photography'.          |
Last modified on%PM, %11 %654 %2015 %14:%May